Note: This post contains affiliate links.  If you click and make a purchase Keep It Delightful may earn a small commission.  Thanks in advance for helping my small business!
These days drive-by parties have become the new normal and an art unto themselves.   What do you need to host your kids birthday parade?  Not a lot really, just yourselves and a few people with cars who want to come wish you well, but if you want to jazz it up a bit here are our drive-by party must haves: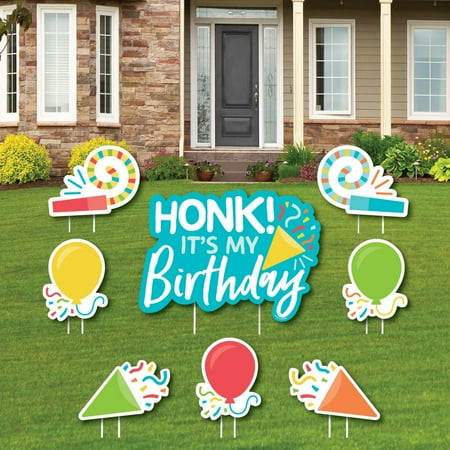 Yard Signs – Let them know they have the right house with a few signs in the yard.
Balloons – nothing says "birthday party here" like an awesome balloon arch or themed balloon bouquet.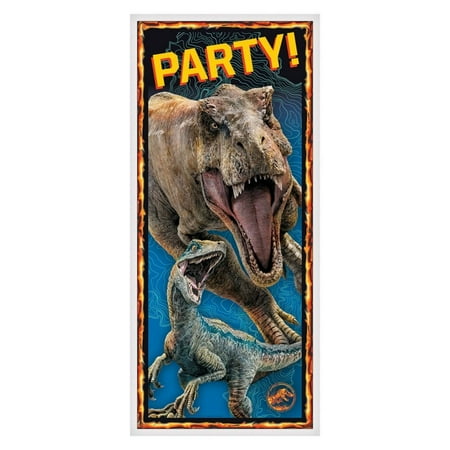 Door cover – there are even full door cover decorations that let people know they are driving past the birthday house!
Window clings – the kids will have a blast putting these up all over the front windows!
Banners – hang a banner or two from the windows, or just tape it to the front of the house!
Streamers – crepe Paper never looked so good, let the kids have fun "tp-ing" your front stoop or bushes and add a little color to the party.
Party favors – a party is not a party with out a takeaway, keep it socially distant by setting up a table with individual bags ready for pick up, at least 6 feet away from where the birthday boy/girl is greeting and getting their honks. (maybe ask a neighbor to host your favor table)
From us to you a giant HONK for birthday celebrations.  We need to keep celebrating and give our kids the gift of feeling special on their birthday.  Even if it doesn't feel the same, we are helping to be part to the solution by keeping everyone safe while keeping it delightful for our littles!
As an affiliate Keep It Delightful earns from qualified purchases.